Do you know how many marketing webinars there are every year? Thousands.
Do you know how many are in the price range an aspiring entrepreneur (like myself) can afford? Not enough!
Which is why when Bella announced that Nimble will be introducing 10 webinars for JUST $10 each, I almost choked on my teh peng. Elsewhere, all $10 would probably get you is just the title of the class, but at Nimble, you get the whole package, complete with resources and tools and anything else your little entrepreneur heart may desire.
I'm happy (and of course, proud) that our 1st Lightning Talks series was a resounding success, although I'm not really surprised. Learning everything you need to create a powerful presence in the digital space at such an affordable price? Who'd say no to that?!
Right, so here's a recap what these past 2 weeks has been about:
Day 1 started off with the one and only Bella Khaja, as she literally brought us Back to Basics on social media marketing. She started off by saying something that has stuck with me since, "Having a strong foundation is key to thriving."
If your business's social media pages are not set up to elevate your online presence, reach new customers and engage loyal ones, then you're missing out on valuable digital marketing.
Day 2 was all about something we're all too familiar with; Branding! Social Branding to be exact. Marketing on social media essentially is like having a conversation, so it's important to know who you're talking to and how they perceive you, instructor Alexandra shared.
Right from brand exposure to customer retention, you not only see results, but measurable ones. Which means better business and stronger customer relationships.
Day 3 begun with Content Planning led by Nawwarah, where she essentially defined the 'if you fail to plan, you plan to fail' concept. Planning your content in advance is crucial to avoid late-night coffee binges to meet deadlines. Kinda obvious right? You'll be surprised how many people tend to overlook this step.
Certain social media calendar tools she mentioned also allow you to schedule social media posts ahead of time, relieving you off feed-babysitting duty.
Days 4 and 5 were all about Instagram Marketing! Sure, digital advertising is on the rise, but with that we also get increased costs. Curating visually appealing feeds have become an increasingly popular (yet affordable) digital marketing strategy, as Syahirah explained during Part I of the IG series.
So, does Instagram Marketing work?
In short – Absolutely.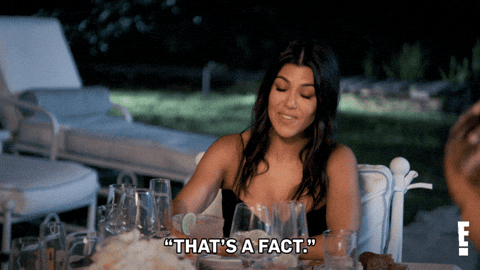 Nisa focused more on how to get new customers and drive sales by running adverts across Instagram during Part II of the IG series. She covered strategies to grow your business, utilise shoppable tags on Instagram and stay engaged with followers.
The takeaway essentially is that our aim should be to attract as much eyeballs to your content as possible. And two of my favourite words; Free. Publicity.
Nimble's policy is as generous as it gets, you never leave empty-handed. Everyone who signed up walked away with replay links of the webinar, PDF guides, content calendars, and a whole bunch of links and tools that you can go through at your own leisure.
Let's take an intermission here before we continue on the recap of Day 6-10 of Lightning Talks! I'm pretty sure your head is still spinning from all that content – not forgetting the fact that ALL of these (and much much much more) were covered over just five days…