Telegram for business? How? I get your confusion. Telegram, afterall, is a mere mobile application you often use to communicate with your family, colleagues and friends. It is designed to be a cloud-based instant messaging service that allows its users to send multimedia messages and make calls. But that's not all.
Businesses are always on the lookout to find new appropriate channels and marketing possibilities. Social media is great, but mobile messengers, especially Telegram, offer an excellent opportunity for you to provide your customers with value and quality customer experience. This is the very reason why you should have started using Telegram for business yesterday.
Before I move on, let me guess what you must be thinking. In Singapore, Telegram competes against the 2 big messenger giants, i.e. Whatsapp and Facebook Messenger, so how is it any better? I personally love Telegram because of its booming number of users, multi-device usage ability, amazing and easy-to-use features, end-to-end encryption for extra security and capability to send big files in a matter of seconds without any compromisation of quality.
In the professional world, Telegram is undoubtedly gaining the attention of digital marketers, content creators and communication executives. It is a new digital channel that even the governments and news channels have tapped into, indicating its immense potential to be an effective communications channel.
Here are 5 ways why and how you should leverage on Telegram's unique features to change the way you do business:
Reach
If you're running a business in Singapore, well you're in luck. Telegram is one of the top 3 communications app in the country and is widely used by the younger generation (who will one day be your customers!). According to Sensor Tower, as of August 2019, Telegram has registered over 365 million lifetime downloads globally. That's a heck of a lot of potential audience!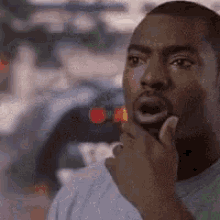 The large pool of users is one advantage, but how fast Telegram messages notifies your recipient is another pro. The developers of Telegram, Nikolai and Pavel Durov, take pride in their software's ability to deliver messages quicker than any other messenger application.
Unlike social media platforms where the default option is NOT to be notified whenever your brand account posts something, the default option for Telegram is TO BE notified. Talk about the power of default effects, where a default option is most likely to be chosen over anything else.
Fast notifications deliver quick awareness. Just from that, you've conquered the first base of the sales funnel. Next is to pique your target audience's interest, which comes from your content. (I will explain more about this during our upcoming webinar.)
Channels
Have you seen the famous Channel News Asia (CNA), Gov.sg and food discount deals Telegram channels? CNA has over 131,000 subscribers, Gov.sg has over 297,000 subscribers and SG Kiasu Foodies has over 146,000 subscribers (wow). They've recently gained a lot of popularity among Singaporeans for good reasons and are heavily relied on for official announcements and updates.
Monetize your channel by selling your product or services on it, or if you have a substantial number of subscribers, sell promotional posts to other Telegram channel owners. The more the number of subscribers you have, the more you can charge. You could easily draw up to $700 per month JUST by helping other channel owners promote!
While channels are mostly known for their one-way broadcasts, there is a hack to it. If you take a look at the Telegram channel owned by us called Marketing in Asia, you'd notice that we have reaction buttons, polls, quizzes and even a comments section. How'd we do that? Shhh… it's a secret unless you register for our webinar where we spill all the tea.
Groups
Wait, what's the difference between channels and groups?
The main difference is that for groups, all members have access to send any message(s) in the group while for channels, only administrators have the right to broadcast messages.
This means that creating a channel offers you greater control. Normal subscribers cannot broadcast their own message(s), which prevents spam messages and unwanted advertisements from being posted. On the other hand, groups serve as an avenue for members to send any message(s) they want, unfiltered. Groups are often used to collaborate or by communities who are passionate to discuss about a certain topic and bounce some ideas off.
If you're thinking which option should you create, a group or a channel, think about your main purpose. What do you want to achieve from Telegram? If you want to build a space for like-minded people to talk about a particular subject, 'groups' is your answer. If you want to broadcast your product previews, launch promotional announcements or simply update your community about a new rollout, 'channels' is your go-to.
Both options have their own benefits, in their own ways. At the end of the day, you need to strategize and choose carefully.
Bots
Dealing with bots sound scary and might be something you want to avoid… just because there's no human element to them.
Can they work with minimal technical difficulties? Can they understand what I'm asking for? Can I control them well? (I get your worries…)
But from my own experience working with Telegram bots, it is the complete opposite. They amaze me every time with what they can do. Every single day, I find new buttons, relevant bots and updates that Telegram unveils to improve on my channel posts. For instance, Telegram recently allowed us to customise channel posts by enabling us to include both the reaction buttons and comments section together in one single post. Previously, we could only add one of them! Oh, Telegram… how innovate you are.
Cost
Profit is as equally important as cost, am I right, business owners? Whatsapp Business charges you a fee for each message sent. Soon, they're also implementing a new chargeable feature called Whatsapp story ads.
But Telegram? It costs nothing. No matter how many messages you send a day, it will still cost you nothing. It's a huge plus compared to other messenger apps which are clearly attempting to make a profit from their users.
Want to advertise on Telegram? It costs nothing too. All you need to do is to schedule a message to all your subscribers with just a few simple clicks. As mentioned, Telegram is the fastest and shortest way to reach your customers and leads, wherever they are.
Hence, Telegram is a very cost-friendly messenger app. It doesn't hurt your wallet to be on Telegram as part of your online marketing efforts. On the bright side, you might just get more sales, leads and money and it is extremely possible if done the right way.
Impressed by Telegram and wish to learn more? Join us for our upcoming webinar entitled Telegram for Business, happening on the 26th June 2020 from 2 to 4pm, where the content will be so much more detailed and in-depth than this simple blog post. Not to mention, free resources and step-by-step video tutorials will be given! Hosted by both Bella and I, we will go through everything you have to know about Telegram before venturing into the space for business, how to leverage on its superior features and bots as well as the best practices when broadcasting messages.
Our virtual tickets are only $89 each – an investment worth making for you to learn the know-hows of online community management on Telegram. A replay link will be sent afterwards if you'd like to rewatch the webinar. To find out more information or book your seats here, please click here.
Feel free to leave us a comment if you have any queries.